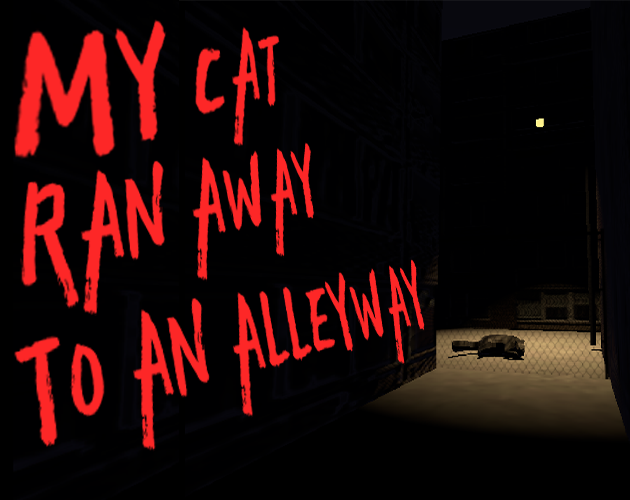 My Cat Ran Away to an Alleyway
A downloadable game for Windows
Story:
Your cat ran to an alleyway, and you need to find it before going home. There are things to be worried about when in an alleyway though, as it is a dark place for wanderers to go, especially at night.
Dev note:
This is my first published game, so if there are bugs feel free to message it to me on discord Le Monke#5571.
Install instructions
1. Unzip the zip file

2. run My Cat Ran Away to an Alleyway.exe or the one with "Application " on the side.
Download
Download
My Cat Ran Away to an Alleyway.rar
72 MB